The Former Head of the National Bank: Ermakova Runs Belgazprombank Illegally
14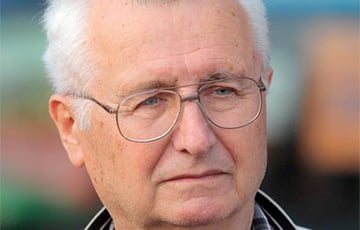 In the charge brought against Viktar Babaryka, everything is sewn with white thread.
Lukashenka's words about Putin's position on Belgazprombank should not be trusted, ex-head of the National Bank Stanislau Bahdankevich told BP.
- Yesterday, Lukashenka discussed with Yermakova the fate of Belgazprombank: the term of office of the interim administration expires. Lukashenka said that Putin had asked him not to destroy the bank. Does Moscow have such a soft position on the Russian bank, which the Belarusian authorities have illegally taken under their control?
- I don't completely trust Lukashenka's words. It doesn't mean that Russia is calmly looking at how racketeering has seized someone else's bank - without any reason, in violation of Belarusian laws.
In my opinion, Ermakova runs Belgazprombank illegally. There is no such provision in the law that the National Bank could introduce a temporary administration to an efficiently operating commercial bank.
This can only be done if the bank goes bankrupt or does not fulfill its obligations to depositors and creditors.
Belgazprombank was repeatedly checked by the National Bank and independent auditing companies; all the conclusions said that the bank did not commit gross violations; it was working efficiently. Therefore, in my opinion, this capture was absolutely illegal.
And it is not the Belarusian authorities' business to appoint an administration that will replace the temporary one. This is the business of the owners.
- But Lukashenka said that "640 million dollars were laundered through the bank and transferred to Latvia."
- It is not clear to me how Viktar Babaryka and his colleagues could have done this. The money is not just in the bank; it is invested in assets, in loans. The bank's resources were transferred to the Belarusian economy in the form of loans. How could Babaryka withdraw millions?
The owners decide the issues of transferring money.
So these are all fake statements, propaganda against a person who has decided to become president. In the charge brought against Babaryka, everything is sewn with white thread.
- Why is Gazprom silent? Do you think they asked Putin to intercede for the arrested top managers of the bank?
- According to the logic, Gazprom, of course, should have intervened and at least connected the Foreign Ministry with the same Lavrov, who is coming to Belarus today. It is in the interests of the owners to take care of the image of their companies.
But we do not have complete information; we can only guess what the shareholders of Belgazprombank are doing.