Journalist Liubou Luniova Taken Out Of Akrestsina By Ambulance
7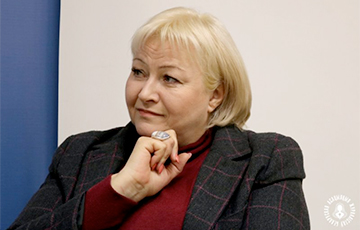 The journalist was detained yesterday during the Pensioners' March.
Liubou Luniova, a journalist of the Belsat TV channel, was taken by an ambulance from the Center for Isolation of Offenders in 1st Akrestsin Lane in Minsk, the Belarusian Association of Journalists reported.
In the afternoon of December 7, Luniova and her cameraman Ivan Kurakevich were detained while working at the traditional Monday Pensioners' March. After drawing up protocols on their participation in an unauthorized mass event, they were taken to the Center for Isolation of Offenders pending trial.