The Sochi Spam, And Porridge Cooked On Water
Iryna Khalip
10.02.2020, 16:00

2,256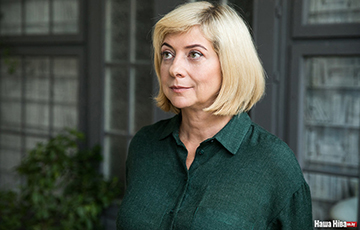 Another talks between Lukashenka and Putin ended in failure.
The moment of truth for which Aliaksnadr Lukashenka travelled to Sochi did not happen. To the smallest detail, the scenario of their December meeting was repeated: first negotiations, then Lukashenka leaves without any statements to the press, Vladimir Putin is also silent, as if nothing had happened. Someone from the Russian delegation utters meaningless phrases stating that "work continues", negotiations "are conducted at the level of governments", and working groups "work hard."
The difference is only in the last names: in December, Maxim Oreshkin provided this sort of "spam", and in February it was Dmitry Kozak.
Judging by the content of the speech, Oreshkin simply handed the paper with the text to Kozak.
Since nothing happened, since February 7 small details, directly or indirectly related to the meeting in Sochi, were presented as some major events. The Russian delegation departed two hours later due to weather conditions. Lukashenka stayed at the Belarus sanatorium and discussed with Putin the thickness of the snow cover: they say that we are located higher and there is no snow, and you are located lower, but there is snow.
Then the parties exchanged jokes - as they imagine humor.
- Have you eaten porridge in the morning? - asked Vladimir Putin.
- Not on the water! - answered Aliaksandr Lukashenka.
- Why? It's very tasty. Try, you will like it.
Then negotiations began with a hockey break. The negotiators played hockey in one team - the "whites". Putin was number 11, Lukashenka was 01. Kolya Lukashenka also played - under number 31. They beat the "blues" with a score of 13: 4. Oh yes, even in Sochi there was wonderful sunny weather - how not to mention such news?
As for oil, there will be no discounts - at least not at the end of the negotiations. In his brief speech for journalists, Dmitry Kozak said that energy prices are regulated by the market, they cannot be regulated administratively.
Interestingly, how has this happened with duty-free deliveries all the previous years?
However, this is not so important. Bilateral meetings are moving into the genre of spam, white noise, posts on social networks.
The trend is such that soon, apparently, Aliaksandr Lukashenka and Vladimir Putin will only discuss porridge and weather during negotiations, and also take selfies and post cat photos.
Iryna Khalip, Novaya Gazeta