Aliaksandr Kabanau: We'll Tell Authorities By Strikes And Processions That They Became Insolent
1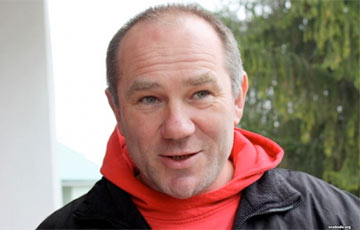 The demands on the battery plant near Brest will take a political turn.
Brest citizens have been fighting against the iPower Battery Factory for two years. But the situation is now deadlocked. The resistance activists are not able to make a public environmental impact assessment because the plant has provided them with apparently fake documents, Radio Racyja reports.
There are almost no answers to the complaints submitted to various authorities, resistance activist and blogger Aliaksandr Kabanau says.
"There has been written an application to the police, prosecutor's office and the administration of Lukashenka. Wherever it was possible. About the fact that it's not a document, it's a "fake". That they're trying to fool us again. So far, there's no answer. Yesterday the Ministry of Natural Resources answered - an usual formal reply," - the resistance activist says.
According to Kabanau, the documents submitted for examination show that the emissions of lead have increased from three kilograms to 30 per year, and the production of batteries from one million to seven and a half. The authorities do not react to the new figures.
"We are left with no other choice but strikes, banners, processions to make our presence known again, tell them that you guys are becoming Insolent. And we must not just talk about the plant," - Aliaksandr Kabanau says.
"Everyone knows very well that everything in the country depends on one person. And his entourage are not professionals, but only servants. That's why the demands on the plant will take a political turn," - the activist says.