Dmitry Gordon: Putin Actually Hates Lukashenka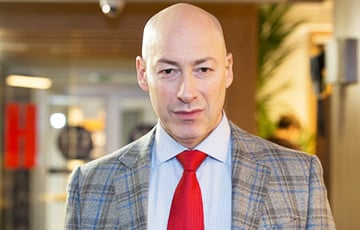 The Ukrainian journalist called the reasons for the Russian president's hatred of the Belarusian dictator.
Dmitri Gordon said in an interview with journalists of the Echo of Moscow radio that Vladimir Putin actually hates Aliaksandr Lukashenka. According to the journalist, both rulers do not demonstrate their real attitude to each other, as both are good actors.
Gordon explains that Putin hates Lukashenka, among other things, because of the Belarusian dictator's high stature. Another reason for "dislike" is personal qualities.
"The fact is that Putin should not love Lukashenka a priori, because Lukashenka is very tall. This is a reason for dislike and I do not see anything funny in it," - Gordon says.
Besides, Putin does not like the slyness of the Belarusian ruler. He assures Russia of "eternal friendship," constantly accruing some benefits for himself.