The Kremlin's Response to Lukashenka's Words on Oil Proposal
42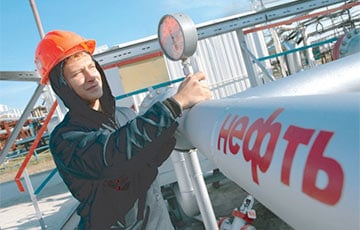 (updated) No compensation for losses from the budget is stipulated.
Dmitry Peskov, presidential press secretary. He refused to unveil details, but stressed that "each side makes its calculations," reports TASS.
The Kremlin spokesman confirmed that during today's telephone conversation between Lukashenka and Putin - "various issues related to the supply of Russian oil were discussed. It also regarded its cost". "The supplies are not made by the Russian state, but by Russian oil companies," said Peskov.
According to him, on Thursday, Deputy Head of Presidential Administration Dmitri Kozak held a meeting to "get the position of oil companies regarding the prices at which they want to sell their oil to Belarusian comrades". "Different oil companies have expressed their positions on possible prices and discounts. Of course, no one can impose some unfavorable conditions that would not meet both the Russian and international price conditions," said the spokesman.
"It's out of the discussion. Let's say, there are various inquiry positions, they are being implemented", Peskov said answering the question of RIA Novosti about some compensation to oil workers from the Russian budget.
He admitted that he cannot "unveil the details" of Putin's and Lukashenka's discussion of the oil issue. "Based on the discussion, each side makes its calculations," said Peskov. "The work will continue. Indeed, the government of Belarus has been instructed to extend contacts with our companies and with representatives of the Russian side," said the Kremlin representative.
According to him, there is a company that agrees to supply oil at a reduced price, but some companies consider it disadvantageous.