Horki Announced Day Of Unpaid Work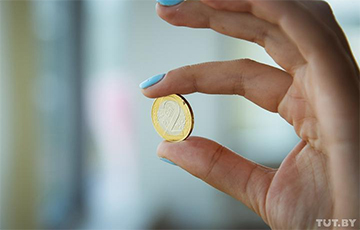 The employees of the enterprises were offered to work for a "thank you".
The Horki district executive committee recommended the heads of organizations of the town and the district to hold a day of unpaid work on February 29. Such information was published on the official website of the executive committee. They ask to transfer the money earned on this day to the account of the district executive committee. Not all workers are happy with this decision, tut.by writes.
It's not the first time they decided to hold a day of unpaid work in Horki district. For example, the district workers were invited to work for a "thank you" on May 4 last year. This year the day of unpaid work is to be held on February 29. The district authorities explain the need to hold such a day by the need to intensify work on restoring order on the ground, improving settlements and preparing for the district holiday of village workers - Dazhynki-2020.
- Everything would be fine, but we were given statements, which say that the employee asks to retain one day's average monthly salary for February to organize the day of unpaid work, - an employee of one of the budgetary organizations of the district says. - But it's not even a republican subbotnik, is it? Why do people have to pay in Horki? The management explained the extortions by the fact that they need money for "Dazhynki" in 2020. To be honest, we are not happy with this idea.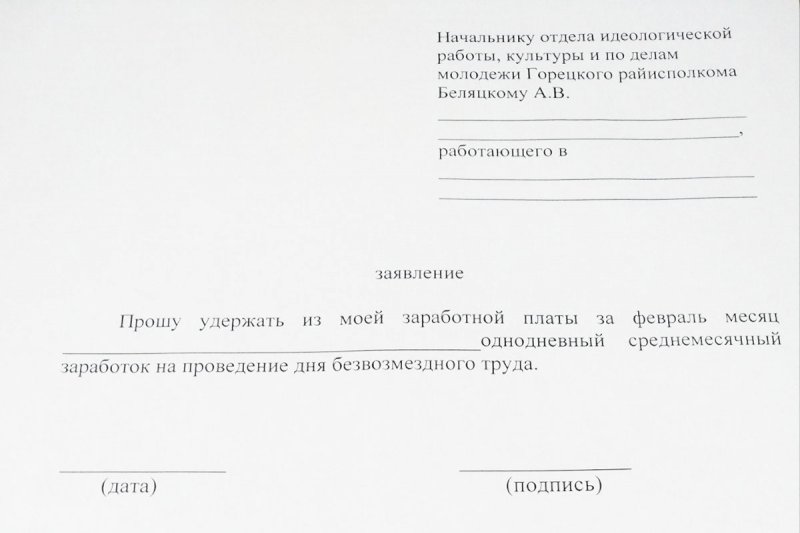 The district authorities explain that "the collected funds will be directed to the company "Kommunalnik" and the Ausianka rural executive committee for improving the rural settlements and the town of Horki".
The department of ideological work, culture and youth affairs of Horki district executive committee said that no one obliges employees to transfer money.
- This is a voluntary donation, - the executive committee commented briefly.
By the way, the day of unpaid work is a know-how of not only Horki district. In May 2018 it was also held in Krasnapolle district, on February 25, 2015 - in Kruhlaye district.