Take Care of Yourself and Your Loved Ones
19
Andrei Sannikov
24.03.2020, 11:45

33,373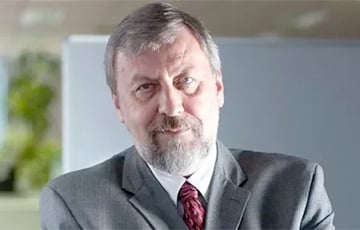 We can protect our children and help the elderly.
"The coronavirus is now changing life in our country in the most serious way.
It's serious. And you should take it seriously, too.
We can do this if all citizens understand THEIR task.
Since the Second World War, there has been no greater challenge which could determine our solidarity so much.
Anything that can threaten people, hurt a person or society must be restricted now.
We must reduce the risk of being infected. No events, no fairs, no concerts, first of all, no classes in schools and universities, no games in kindergartens and playgrounds.
The virus has affected each of us, and now we must help each other as well. First of all, we should take the problem seriously. Do not panic, but keep in mind that everything depends on you. Everyone counts. We need to stand together.
The epidemic has shown us how vulnerable and how dependent we are. But apart from that, we can protect and support each other by standing together.
Even if we have never experienced anything like this before, we must show how sincere and wise we can be and save lives. It is up to each of us, without exception.
Take care of yourself and your loved ones."
These are extracts from a recent address by German Chancellor Angela Merkel to the people. For the first time in her tenure as Chancellor, Angela Merkel made such a direct appeal to the people. Then the situation is very serious. If the European leader, who has almost all available information about the coronavirus, rings the alarm, we should listen to it.
In Belarus, we will never hear such a concerned human address. The reason is simple: nobody elects power in Belarus, and this very illegal power has completely lost any sense of reality and got intoxicated from its impunity.
Lack of adequate reaction to the pandemic is a crime, and this crime is committed in Belarus every day.
It is a crime against neighbouring countries as well because the coronavirus knows no borders and the dangerous situation in one country affects the general dynamics of the pandemic.
The authorities also deliberately escalate the situation.
The authorities have suddenly organized a spontaneous check-up of the combat readiness of the armed forces, involving 6,000 soldiers. This means that tens of thousands of people involved in these exercises are at risk of being infected, and they can infect their relatives and friends. There is constant lying. I mean that the exercises are a response to NATO's multinational manoeuvres at our borders. Because of the coronavirus, NATO is significantly reducing the scope of planned manoeuvres "Defender of Europe 2020".
Continued football championship of Belarus is not the decision of sportsmen, but a whim of the same crazy authorities. I feel sorry for the players; their games are like roach races to amuse bookmakers. After all, they contribute to the spread of the virus. They risk themselves and put at risk fans, who unwisely visit these games.
The stubborn unwillingness to quarantine children's institutions, schools, universities is a crime against human life.
Alas, there is nothing new in such behaviour of illegal authority.
However, there is a new situation that threatens our health and lives.
It is said that Angela Merkel performed not even as a politician and top official in Germany, but as a close person concerned about what is happening in connection with the pandemic. She addressed not only to the Germans but also to all the people of Europe.
Let us listen to her emotions and follow her advice, especially as we are capable of doing so.
We can take all the measures that our neighbours have long taken.
We can protect our children leaving them at home and teaching them how to behave during the epidemic.
We can stop going to mass sports and entertainment events, which may help stop games that are dangerous for sportsmen and spectators.
We can help our heroic doctors and support them not only in their work but also in providing them with the same benefits as they do in neighbouring European countries.
We can and must support all those who are under additional strain due to the epidemic, in particular grocery retailers and pharmacies.
Of course, we must first and foremost take care of the elderly.
The coronavirus is changing the world, and it is up to us how we behave in these desperate times and what we will become after.
Take care of yourself and your loved ones.
Andrey Sannikov, coordinator of the European Belarus civil campaign, especially for Charter97.org