Yury Khashchevatski: Lukashenka Wants Belarus to Become the Second Italy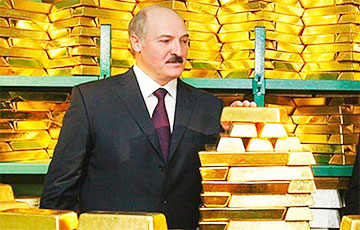 Money is the only thing he is interested in.
More and more people are joining the People's Quarantine in Belarus. Medical professionals call on citizens to stay at home; office workers transfer to "remote mode"; heads of private firms meet the needs of workers to protect themselves; parents transfer children to online training.
It would seem that the whole country realizes the danger of the Coronavirus pandemic. Only one person is so stubborn to keep saying that we "face some kind of flu period".
Why is this happening and how can events develop? Charter97.org talked to the famous Belarusian film director Yury Khashchevatski.
- Yury Iosifavich, why did you decide to support the People's Quarantine?
- Look how the pandemic spreads in neighbouring countries. If you do not hear that it is happening in Belarus, it does not mean that it does not exist. Our authorities never tell the truth; they are unreliable. In this situation, people should protect themselves and their families.
It is necessary to endure quarantine so that there would be no outbreak of coronavirus; the work of medical facilities should be normal and coordinated. But this is the biggest problem in Belarus. Our so-called "nationally elected" has gone mental; he believes that there is no epidemic and does nothing.
Of course, Lukashenka has everything in his Drazdy. I think that even his dogs have ventilators, but not Belarusians, who suffer the most. Now rescue of a drowning man is the drowning man's job.
- Despite the refusal of the Ministry of Health to introduce quarantine, On social networks, Belarusian medical professionals urge people to stay home. Is this already anything new in the Belarusian situation?
- Medical professionals are great! The only safe variant is to stay at home. A high probability of infection exists even in hospitals now. One should use them as a last resort when things are really bad.
Thank God, medial professionals have remembered the oath of Hippocrates and stop being yes-people.
Why doesn't he introduce quarantine? I think it's all about money. If we recognize the pandemic, then all the existing reserves should be spent provide hospitals with medicines and medical equipment, to create safe working conditions for physicians so that they could as many people as possible.
But Lukashenka's greedy - he'd better spend it on the construction of new residences, the purchase of a new aircraft, the renewal of his fleet.
I'm afraid there's another motive. It seems to me that he reasoned as follows: if the situation in Belarus is intentionally driven into despair, it will be possible to demand huge money from the world to fix it.
Can you imagine Belarus turning into the second Italy, which by that time can cope with this pandemic? I'm afraid that the authorities may do it intentionally to get as much money out of international organizations as possible to allegedly "improve healthcare" and cope with the infection. If this idea is not common yet, I assure you it will.
- So far, it seems that the diagnoses have been falsified. Recently the media published information (once very quickly refuted by the Ministry of Health) about a woman from Vitebsk who died of coronavirus. Information about Belarusians who died "of pneumonia" is increasingly coming from different parts of the country.
- I do not believe in the official statistics of the Ministry of Health. I think that the coronavirus-based mortality rate in our country is the same as in other countries. Later it will become clear what kind of "pneumonia" we have.
I would like to address the people. My friends, you've been mocked at for decades and you stay idle. It's time to overthrow this power. If we used to criticise politics, economy, the intellectual level of society, the education system, now we see that Lukashenka's dictatorship is simply dangerous to life!
- In your opinion, how will the world look like after the coronavirus? What can we learn from this crisis?
- I think many governments will learn that health comes first. It means that we need to have everything to cope with any pandemic, to allocate more money to research, to develop biotechnology, etc.
Secondly, we should realize how fragile this world is and how valuable information is. Information hiding is like a death. We should respect the freedom of speech and promote openness in every possible way. It guarantees prompt and adequate measures on the part of the authorities.
Everything will change dramatically. Of course, some authoritarian leaders will try to seize more power, but I hope the Western society will cope with it. There is no need to talk about our society. We are the example not to follow of what may happen if the ruler goes mental.