'Basta!': Doctors In Salihorsk Central District Hospital Get Infected With Coronavirus
5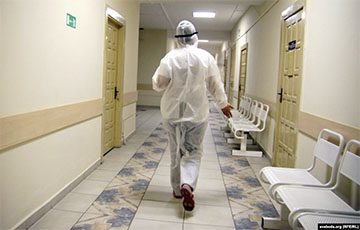 The doctors were treating a patient with "pneumonia".
Several doctors in the Salihorsk Central District Hospital got infected with the coronavirus. One of the employees of the medical institution has reported this to the 'Basta!' Telegram channel.
"In Salihorsk, in the pulmonology department of the district hospital, they treated a patient with pneumonia, and his coronavirus tests came back positive. Several people among the medical staff got infected. The information has been voiced during the daily planning meeting of the medical staff of the polyclinic," the source reports.
Download and install the Telegram messenger on your smartphone or computer, subscribe ("Join" button) to the Basta channel and create the history of free Belarus.