Lukashenka To Minister Of Health: I Will Be Lifting Someone Up, And You Will Be Pushing In Tube In His Throat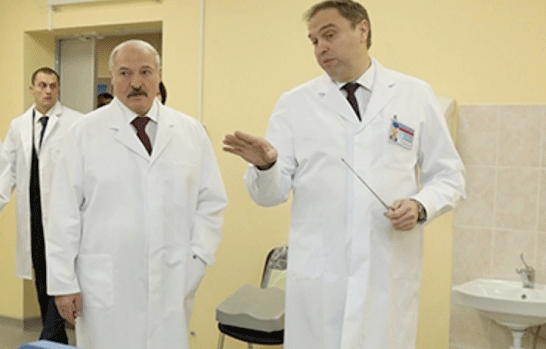 The ex-director of the state farm said that he is ready to treat people personally.
He said this at a meeting on the situation with the coronavirus.
The story was broadcasted on CTV, tut.by reports.
- If there's anything I can do for you, please tell me. I've already told the minister: if it's necessary, Uladzimir, then we'll go with you to treat people. Only you tell me what I have to do there. I can hold, carry, lift somebody up... And you will be making injections, pushing in the tube down the throat. He says, "Not needed so far" (Zviazda newspaper's quote).
- We must save people with dignity. Every person should not think that if he got there with this virus - he is a doomed man. No. We'll save everyone who we can, - Lukashenka stressed.