New Outbreak Of Coronavirus In Mahiliou Region
6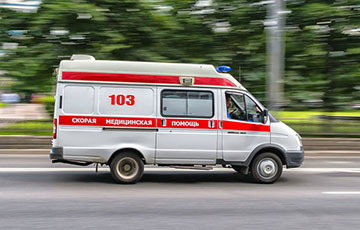 Residents of the surrounding communities are being taken to the local hospital.
A new center of infection has been identified in Asipovichy district of Mahiliou region, the "Basta" telegram channel reports. Yesterday evening, several subscribers reported that the hospital in the agro-town of Lapichy would be converted into an infectious one. Today it's become known that residents of the nearby settlements are being taken there.
"My father's brother lives in Lapichy (Mahiliou region). He said that everyone had been discharged from the small Lapichy hospital, and coronavirus patients were brought in tonight," - a channel subscriber reported last night.
"Information from Asipovichy district. All of the patients were discharged from the Lapichy hospital or transferred to Yalizava. The hospital will be converted into an infectious disease hospital," - a reader wrote today.
Channel journalists called the Lapichy district hospital, but the woman who picked up the phone said that "she has no right to disclose information about the number of patients and their presence".
Download and install the Telegram messenger on your smartphone or computer, subscribe ("Join" button) to the Basta channel and create the history of free Belarus.