Three Neighboring Houses Along One Street In Minsk Became COVID-19 Hotspots
2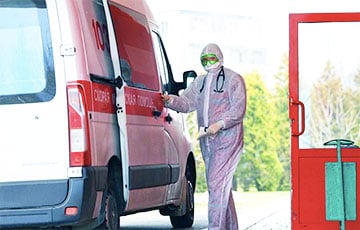 The infected ones live in several entrances.
Three neighboring houses along Slabadskaya Street in Minsk have become hotbeds of coronavirus. The infected ones live in several entrances, the "Basta!" telegram channel reports.
"Slabadskaya Street, 65, entrances 3 and 4, - a channel reader writes. - There are some people infected here. Last Friday they came to check on them. Three men in suits came, usually there are 2 people. When they came out of the doorway, they sprayed themselves from head to toe with a sprayer. The box where the infected items were collected was put on the bench and, of course, it was not treated.
A woman, her son's level 1 contact, was taken from the 3rd entryway last Tuesday. I saw him the day before yesterday, he went to the store wearing a black mask.
Yesterday, several times they came to the 4th entrance of the 63rd house in Slabadskaya Street. I also saw two ambulances that came to the house at 55, Slabadskaya Street, all the men were wearing protective suits".
A complete map of the infection hotbeds in Minsk can be found on the link.