Hundreds Of Slutsk Residents Came To Sviatlana Tsikhanovskaya's Picket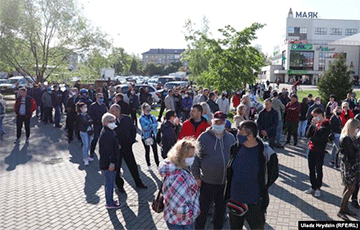 The people were standing in line for more than two hours observing the social distance.
The author of The Country for Life YouTube channel Siarhei Tsikhanouski came to a picket in Slutsk on May 25, collecting signatures for the nomination of his wife Sviatlana as a presidential candidate.
In an interview to Radio Svaboda, Tsikhanouski said he was amazed by the activity in Slutsk.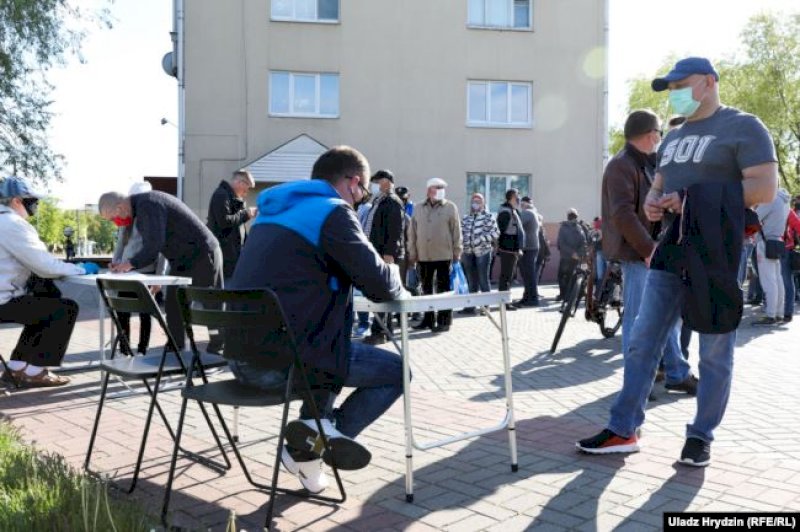 The queue to collect signatures for Sviatlana Tikhanovskaya was chanting slogans "Long Live Belarus!" Tsikhanouski said he was not against the slogan.
"I don't consider the slogan to be opposition. The people started shouting "Long Live Belarus!", I joined in. I think this is our country. The slogan, whatever it is - is ours, it is often heard at protests, has been heard before. Why not? Not only "Stop Cockroach, ¡No pasarán!" should be heard. We have slogans, and people know them, especially the protesters who have come to Minsk," - Tsikhanouski said.
One of the Slutsk residents said that he was standing in line for an hour to put his signature, although he usually does not stand in line. He wants the situation in the country to change. The man is not satisfied with unemployment in Slutsk and the reign of Aliaksandr Lukashenka.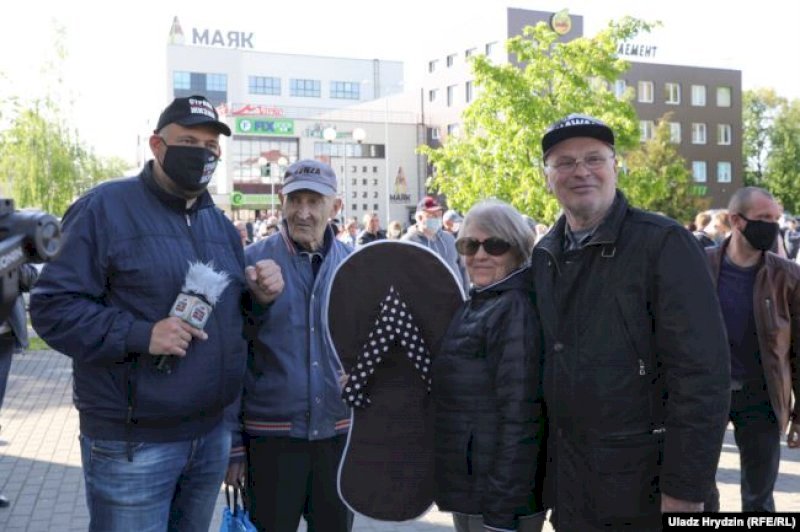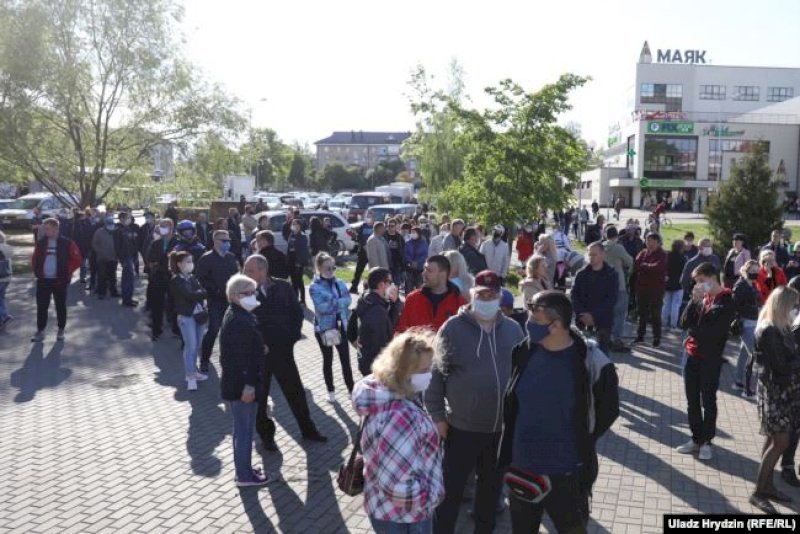 The picketers have sent a slipper flying on balloons.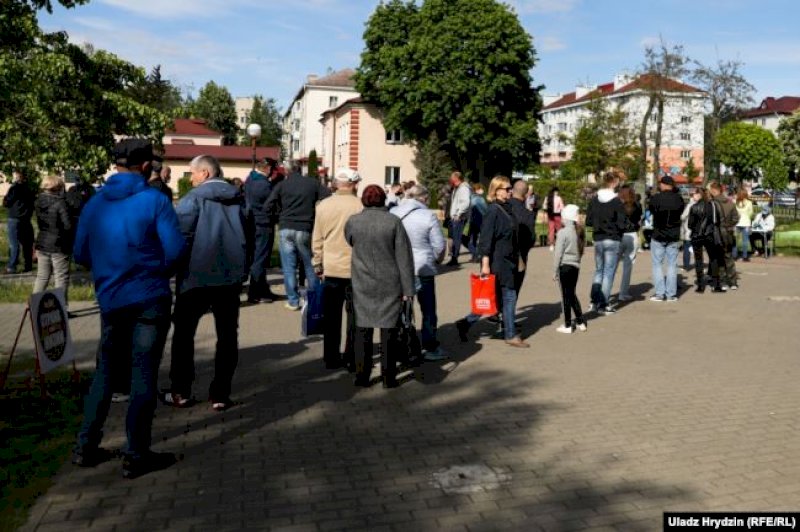 The slipper has become a kind of ironic symbol of Tsikhanouski's election campaign under the slogan "Stop Cockroach, ¡No pasarán!" The slogan, according to the blogger, was born after a conversation with a woman from Hlubokaye who told a story about a cockroach at a meeting.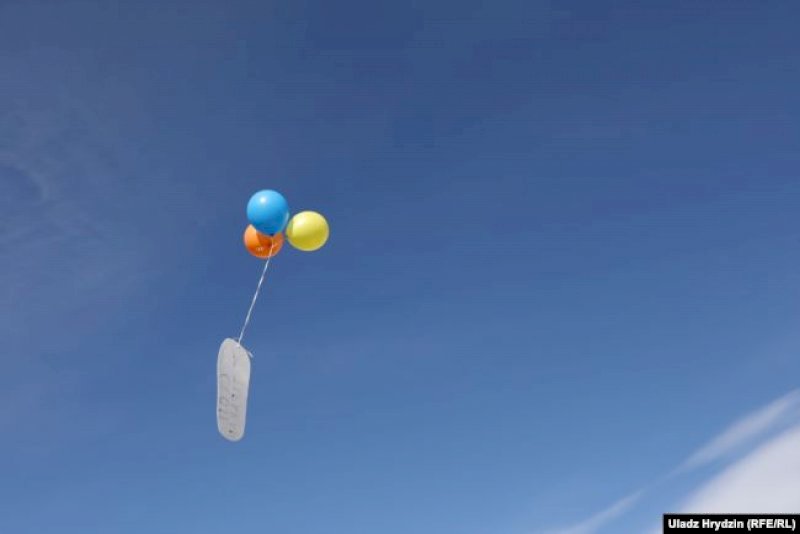 On May 24, about 3000 signatures for Tsikhanouskaya were collected at a picket in Minsk. The picket lasted for more than 4 hours.