Photo Fact: The COVID-19 Resident of Baranavichy Taken to Morgue
1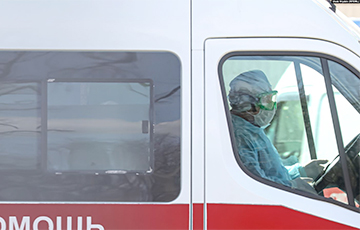 Regions of Belarus suffer from coronavirus-related mortality growth.
A resident of Baranavichy, who died from Covid-19, is taken to the morgue. The photo is published by Basta! Telegram channel.
The photo is made near the Zheleznodorozhny Hospital.
It will be recalled that earlier Charter97.org wrote about the increased number of coronavirus-related death reports.
Today, it has been reported on at least nine COVID-positive. Two people died in Horki and seven in Pinsk.
Download and install the Telegram messenger on your smartphone or computer, subscribe ("Join" button) to the Basta channel and create the history of free Belarus.