Blogger Aliaksandr Kabanau: Enough Of This Lawlessness!
5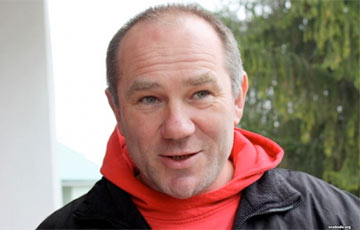 Those guilty of provocation against the people's blogger must be held accountable by law.
Blogger and activist from Biaroza (Brest region) Aliaksandr Kabanau has published a video message on Facebook demanding the immediate release of Siarhei Tsikhanouski and the people's blogger's team:
"I ask you to launch the following flash mob on the social networks. Today Siarhei Tsikhanouski and his team are still in prison in Akrestsin street. There was a nasty situation in Hrodna, which is already known to the whole country.
We must demand from the authorities his immediate release, the release of his team members, as well as criminal prosecution of all those responsible for this provocation.
Enough of this lawlessness!"
On 29 May, as a result of a planned provocation, people's blogger Siarhei Tsikhanouski and nine other people were detained in Hrodna. Later, the Interior Ministry of Belarus announced about the initiation of criminal proceedings against the detainees.
Human rights organizations called Siarhei Tsikhanouski a political prisoner. His whereabouts are hidden from the media and relatives. The life of the people's blogger is in danger.
On May 31, one of the leaders of the Belarusian opposition Mikalai Statkevich was detained and sentenced to 15 days of arrest in Minsk.
On June 2, press secretary of the European External Action Service Peter Stano demanded from the Belarusian authorities to release Siarhei Tsikhanouski and Statkevich immediately.
The OSCE PA has condemned the arrest of Siarhei Tsikhanouski and other Belarusian political prisoners.
MEPs Robert Biedron and Petras Auštrevičiushave called for sanctions against the Belarusian authorities.