Pavel Seviarynets: Disintegration Of Nomenclature And Velvet Revolution Are Most Likely To Happen
12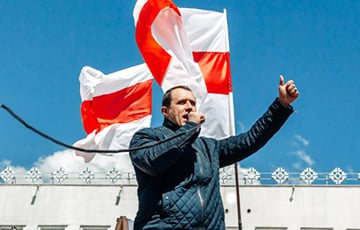 The politician says the Belarusians are ready for mass peaceful protests and strikes.
Up to 70% of Belarusians are ready to participate in protests. This was stated by co-chairman of the organizing committee of the BCD party Pavel Seviarynets on the air of Euroradio on June 3. He refers to the survey among the different strata of society, conducted together with his comrades-in-arms. As you know, there are no independent sociological services in our country. Seviarynets admits that their work cannot be called a scientific study, but it gives the true statistics on the public sentiment.
The research has been conducted in over 50 towns in Belarus. For example, about 200 people were interviewed in Miadzel district, the politician says. According to him, Lukashenka's rating is 3%. And this is also shown by polls on the Internet.
Pavel Seviarynets believes that "the disintegration of the nomenklatura" is likely to take place in Belarus, and it may not end up in the "real revolution." The politician says the scenario of the velvet revolution is more likely to happen.
The politician is convinced that "people are already boiling." "The Belarusians are outraged, they've taken to the streets and will continue doing so, - Seviarynets says. - If legal pickets are not allowed, they'll feed the pigeons, if there are no pigeons - there will be sparrows. And there is no help for it. The main meaning of pickets is protest and solidarity".
The politician notes that people in Minsk are ready for protests, in medium-sized towns - for strikes, and in small towns - for solidarity.