Meliatsina Staniuta Left ONT
27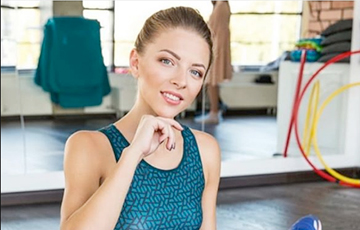 Earlier, the Belarusian gymnast had written a post in support of changes in the country.
Belarusian gymnast Meliatsina Staniuta was hosting a program with trainings on the ONT channel. Her program was removed from the air after an emotional post in support of changes. Today it became known that Meliatsina Staniuta decided to leave the channel. She shared the details with the-village.me.
- Did you quit yourself or were you fired?
- I quit myself. I might have been offered something, but I jumped the gun. I had a long conversation with the director, but it was my decision.
- Did they want to keep you?
- It was complicated. I made that decision during the conversation, I realized that I want to quit and I don't want to continue. The channel implied that when writing that post, it should have been obvious to me that I would be fired. But we didn't have an agreement that I would have to coordinate my posts in Instagram with ONT. We had an agreement that I would coordinate each of my interviews. It started in 2018. I had to ask before each interview if I could agree.