Women Protesters in Minsk Marched Along Independence Avenue
8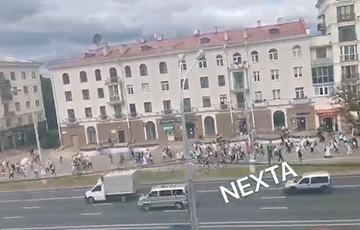 People support and join them.
Today 250 Belarusian women in white clothes have lined up in a human chain on Komarovka, protesting against the violence and atrocities of the security forces.
After OMON told the protesters to leave, they slowly began to go, throwing their hands behind their heads.
Then the women went marching along Independence Avenue, according to the telegram channel nexta_live. People supported and joined them.