Nino Katamadze To Belarusians: Hold On, I Love You
10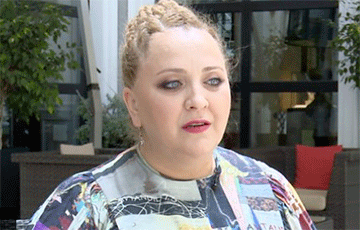 The Georgian jazz singer and composer wished Belarusians to fight for their freedom to the end.
Georgian jazz singer and composer Nino Katamadze expressed her words of support for Belarusians, and wished them to fight for their freedom to the end. The artist turned to belsat.eu with a request to distribute her appeal:
My heartfelt support to the Belarusian people. I wish you strength in fighting for your freedom to the end. For the right life, for tomorrow. So that in the 21st century, a person never feels humiliated. So that there is balance and harmony, love, and not the ruthlessness and cruelty that is now happening in Belarus.
I am sure that sincere, kind, open people who want to live with dignity, live for their children will definitely find the strength to unite and say their worthy word. Hold on, I love you."
Nino Katamadze is a famous Georgian singer, a judge of the Ukrainian talent show "X-Factor". In 2019, against the backdrop of anti-Russian actions in Tbilisi, she refused to perform in Russia, calling the country an occupier and Putin an enemy. She expressed support for Ukraine in the aggression of the Russian Federation in the Sea of Azov.