BelAZ Workers Demanded to Remove OMON From the City and Give Them a Stadium for the Rally
78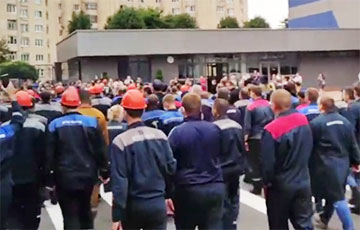 The protesters are determined.
Today workers of the leading enterprises have joined the All-Belarusian strike.
The protesters at the BelAZ enterprise were among the first to put forward their demands; they demanded to remove OMON from the city and give them a stadium for the rally, according to the telegram-channel "Belsat."