BT Showed Entire Stadium Chanting "Long Live Belarus!" During Match Between Nioman And Dynama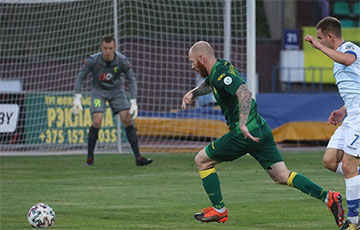 Is Lukashenka already losing control over the propaganda?
During the game between Nioman and Dynama, the whole stadium was chanting "Long Live Belarus!". It's noteworthy that it was shown by BT, the "Basta!" telegram channel reports.
Earlier, director of the CSC Nioman Viktar Shumel made a striking speech at Hrodna picket of Sviatlana Tsikhanouskaya.