Mezentsev: Detained In Belarus Soldiers From Russia Provided With More Comfortable Conditions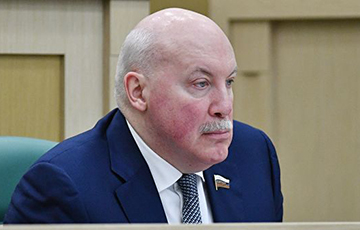 This has been stated by the Russian Ambassador to Belarus.
Detained soldiers from Russia were provided with more comfortable conditions in Belarus.
A group of Russian citizens, detained in Belarus, was transferred to more comfortable conditions. This was stated by Russian Ambassador to Belarus Dmitry Mezentsev, business-gazeta.ru reports.
"The citizens were transferred to another place of detention, with the explanation that their conditions will be more comfortable there and they will be provided with good conditions of detention, as far as possible in a penal institution," - Mezentsev said in the program "60 minutes" of the Russia-1 TV channel.
The Ambassador said he had a conversation with Interior Minister of Belarus Yury Karayeu. According to Mezentsev, the Belarusian authorities promised to organize a meeting of diplomats from Russia with the detained Russians in the republic today.
"We were told that today it would be ensured by the end of the day," - the interlocutor of the TV channel said, specifying that the delay was caused by the correspondence between the Belarusian law enforcement agencies.
On July 29, 32 Russians were detained in a sanatorium near Minsk. According to the KGB of Belarus, the SWAT team allegedly caught the soldiers of Wagner Private Military Company. Russian Foreign Ministry claims that the Russian citizens had an employment contract with a commercial organization registered in Belarus. They were transiting through Minsk to Istanbul and are employees of a private security company.