Sports Stars To Officials: Your Surnames Will Be In All Media Tomorrow
25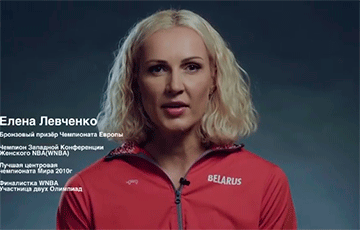 The people's champions have responded to the pressure from the authorities.
Head coach of handball club "Vityaz" Kanstantsin Yakauleu, football coach Vasil Khamutouski, three-time Olympic medalist in swimming Aliaksandra Herasimenya, athlete Andrei Krauchanka, volleyball player Artur Udris, sambo wrestler Stsiapan Papou, kickboxer Ivan Hanin, basketball player Alena Leuchanka, freestyler Aliaksandra Ramanouskaya, five-time best basketball player Yahor Meshcharakou have made a video message to the functionaries of the Belarusian sports, Pressball reports.
- Officials of the Belarusian sports, it's time to turn to you. Not behind closed doors, as you like, but in public so that everyone knows. You come to honest athletes and threaten them. You press, intimidate, make them withdraw their signatures, and give up on their words. At the same time, you yourself are shaking, fearing to lose your warm chair. We see it.
You threaten the health of our families and children. This means that tomorrow your names will be heard in all the media. Because we speak and will speak the truth openly - as it is. The country will find out about every Maxim who will call our phones.
We do not take our words back, because these are your cowardly methods. Silencing the voice of one athlete, you should know that two will come in his place. And four will come instead of two.
We are SOS.by. Join us!