Gods Tower Lead Singer Arrested For 8 Days
6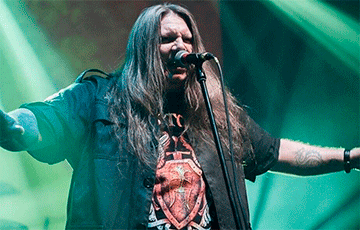 Previously, he performed in one of the Minsk courtyards.
Uladzislau Navazhylau, the lead singer of the Gods Tower band, was sentenced to 8 days of arrest, said Ales Tabolich, the vocalist of the Znich band, Radio Svaboda reports.
Uladzislau Navazhylau (known as Lesley Knife) was detained on September 19 after a concert on Anharskaya Street with Aliaksandr Pamidorau.
Yesterday, Pamidorau was sentenced to the same 8 days of arrest for an "unauthorized action" (Article 23.35 of the Code of Administrative Offenses of the Republic of Belarus).
They performed as part of popular courtyard concerts. At some point, buses without identification marks arrived, from which, according to eyewitnesses, a landing of fifty people in civilian clothes and unknown persons in uniform without insignia appeared. The musicians were detained.