How Ukrainian Deputies Voted for Non-Recognition of Elections in Belarus
16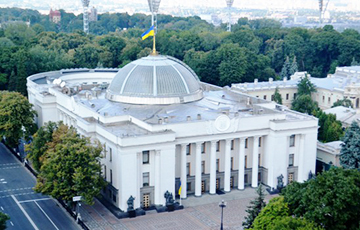 The statement was supported by 228 people's deputies.
The statement says that the parliament does not consider the elections in Belarus either free or fair. The elections passed with significant violations and did not reflect the real will of citizens.
228 People's Deputies supported the statement, 28 were against, 21 abstained, 68 did not vote.
"Word and Deed" watched how the deputies cast votes for the resolution.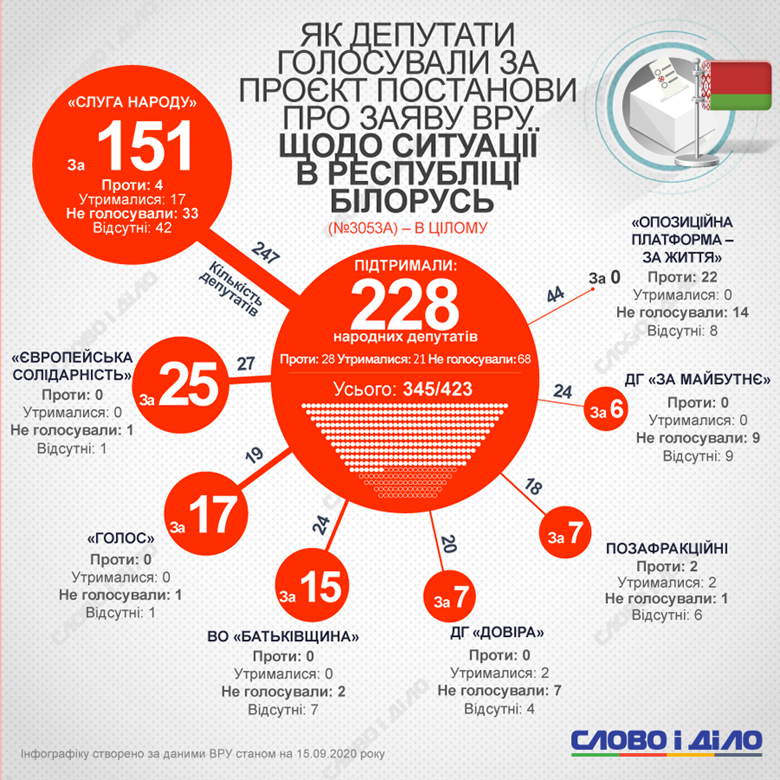 228 MPs supported the Verkhovna Rada's statement on the elections in Belarus. Opposition Platform- For Life did not give a single vote.
The Servant of the People faction gave 151 votes in favor, 4 deputies voted against, 17 abstained, 33 did not vote, and 42 were absent. "European Solidarity" practically unanimously voted in favor, one deputy did not vote, and one was absent.
Batkivshchyna gave 15 votes in favor, 2 did not vote, and 7 were absent. Most of the Golos MPs also supported the resolution. In the "Za Majbutne" group, only 6 deputies voted for, 9 did not vote, and 9 were absent.
In the "Dovira" group, the statement on Belarus was supported by 7 people's deputies, 2 - abstained, 7 - did not vote, and 4 - were absent. The non-factional deputies gave another 7 votes in favor, 2 were against, 2 abstained, 6 were absent, and one did not vote.
Only the "Opposition Platform - For Life" did not give a single vote for the statement: half of the faction voted "against," 14 deputies did not vote, and 8 were absent.