MSLU Students and Teachers Took Part in a Traditional Protest Action
3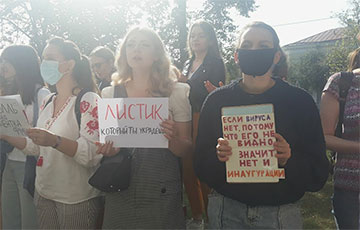 Many people gathered on the porch of the main building.
Despite pressure from the administration of Minsk State Linguistic University and yesterday's rector's order to ban mass events, students went to habitual protest action.
Students and professors gathered in front of the main building of the university. They sing to the guitar. The police watched them from the sidelines, the Student Initiative Group's Telegram channel writes.