Neighbours of Fired Hockey Coach Thanked Him for His Position
4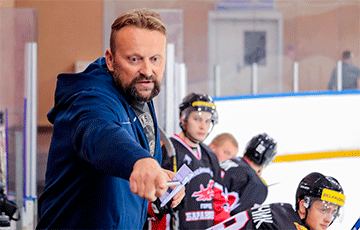 Aliaksandr Rummo openly supported the protests.
Last Wednesday, the country's youth hockey team lost its head coach: Aliaksandr Rummo lost his position. The specialist became one of the few people in the world of hockey, who openly expressed his position on the developments in the country, writes tut.by.
Rummo commented on the brutal forceful dispersal of protests, speculated on the participation of former Dinamo General Director Dmitry Baskov in pro-government events and signed a petition for fair elections.
His neighbours did not stay on the sidelines and thanked the former coach. They placed a plaque with the words: "Aliaksandr, we are proud of you. Civic position and solidarity is the key thing we have today. Thank you".