Washington Calls for Sectoral Sanctions Against Lukashenka's Regime
3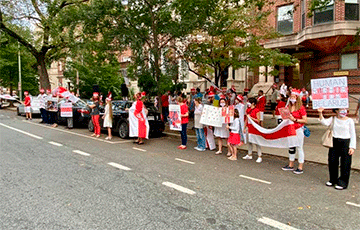 A rally under white-red-white flags was held near the Belarusian embassy.
A rally was held in Washington near the Belarusian embassy. Its participants demanded sectoral sanctions against Lukashenka's regime.
A reader reported this to Charter97.org.
Recently, the chief editor of the website Charter97.org, Natallia Radzina, announced that it is the economic sanctions that will force Lukashenka's regime to capitulate.