Polish Prosecutor's Office Investigates Case Against Belarusian Security Forces
12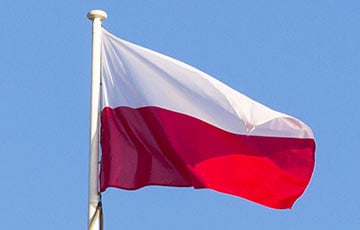 The Belarusian security forces are giving evidence.
In August, three Poles were detained in Minsk. According to foreigners, it happened shortly after they left the restaurant. As a result, the men ended up in the Zhodzina pre-trial detention center, from where they were released on August 13, tut.by writes. In September, the Polish prosecutor's office initiated an investigation into this situation. The interests of the Poles are represented by attorney Tomasz Wiliński. The defender's plans are to ensure that the case of his clients becomes the beginning of a large investigation against those "who are responsible for the torture and inhuman treatment of the detainees."
- Tomasz, tell us more about your clients. What happened to them in Belarus?
- In the case being conducted in Poland, I represent three Poles who were detained in Minsk on August 10. These are Witold Dobrowolski, Kasper Sienicki, and Roland Łysów (it was previously reported that the victims underwent a detailed examination, their injuries were confirmed by the relevant conclusions. - ed.), - Tomasz Wiliński answers our questions in writing. - In the same period and later during the protests that took place in Belarus, I also helped establish the circumstances of the detention and treatment of other people of different nationalities.
At this time, a group of specialists appeared, not only lawyers, who tried to provide legal protection to the detainees. On the one hand, we tried to guarantee people the right to protection and a fair trial. On the other hand, we did our best to treat the detainees humanely. […].
The people I represent and whom I tried to help after their arrest were treated in violation of all international norms and standards: they were humiliated, beaten in an organized manner, and they were ordered to remain in an extremely uncomfortable position for several hours after their arrest. And this is not complete information about how my clients were treated because there were many more violations [...].
- Who in Poland is investigating their case?
- The case is being handled by the National Attorney's Office in cooperation with the Homeland Security Agency.
- With whom of the Belarusian security officials do they interact and how?
- This information is a secret of the investigation, so I cannot publicly voice it. The only thing I can say is that the evidence that we are collecting concerns all Belarusian security officials and employees who are or may be responsible for committing crimes against the peacefully protesting population.
- The Polish portal rmf24 wrote that among your clients interrogated in the case, there are also Belarusian security officials who witnessed torture. Which of the Belarusian security officials is giving evidence? How does this happen?
- This information is also a secret of the investigation. [I will just say that there are] representatives of various Belarusian services, including investigators who apply to organizations dealing with human rights and declare their readiness to testify. […]
International and Belarusian organizations that are not affiliated with the authorities exchange information, which also makes it easier to access evidence - personal information, documents, CCTV footage used by officers, phone records, or, finally, photocopies of detention documents. […].
- The media wrote that there are plans to bring charges against the Belarusian security officials and those who gave them orders. Please explain what this means.
- In my opinion, what has been happening in Belarus since the presidential elections is a crime against humanity. This includes systematic, organized torture, inhuman treatment, violation of all international norms. […] It is unacceptable […]. These actions should be critically assessed, and then the cases of those who are guilty of violence against people should be tried in court. […]
I would like the proceedings initiated in Poland to concern not only the days when my clients were behind bars but also the following days, weeks, and months. So that those responsible for torture and inhuman treatment of detainees are held accountable for crimes against humanity in the Polish court, as well as in the international tribunal, and they are justly tried. At the same time, to bring to justice not only the executors but also their leadership, as well as those who gave orders. […].