Belarusian Doctors Vaccinated With Dangerous Russian "Sputnik V" Vaccine
21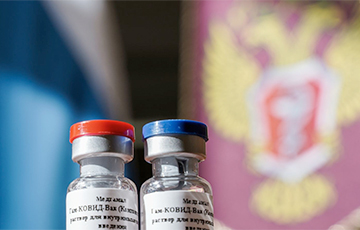 In total, it is planned to vaccinate about 20 thousand medical workers.
Vaccination against COVID-19 in Belarus begins today, Belsat reports.
Medical workers, who are exposed to risk, will be the first to be vaccinated with the Russian vaccine of Sputnik V.
It will be 2,285 medical workers in Minsk, 3,460 in Brest region, 3,260 in Vitsebsk region, 4,365 in Homel region, 1,735 in Hrodna region, 1,610 in Mahiliou region and 2,485 in Minsk region. About 800 doses are reserved for health workers of the republican institutions.
In total, it is planned to vaccinate about 20,000 healthcare workers.
Earlier it was reported that the vaccination of all interested people (those who are not at risk, do not work as social workers or teachers) could begin in April.
We remind that independent experts have repeatedly warned about the dangers of the Russian Sputnik V vaccine, which did not pass the third stage of testing established by international norms.