"Dean Denies Coronavirus": Head of the Department and Two Associate Professors Died at BSUIR
9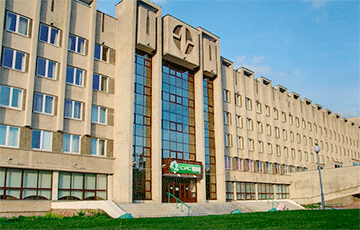 Also, relatives of several university employees have become victims of the coronavirus.
The University of Informatics and Radioelectronics (BSUIR) is having a hard time with the coronavirus pandemic. Recently, the head of the Department of Engineering Psychology and Ergonomics, Kanstantsin Yashyn, died from COVID-19. The telegram channel "Mirny BGUIR" writes that he fell ill at the end of December, went on sick leave, but the disease took a serious form, writes The Village Belarus.
The university staff confirmed the death of the head of the department to Euroradio. They say that, since the summer, when the second wave of the pandemic began to gain strength, several professors at the university have died.
"Someone died from a stroke but had covid. Someone died from oncology, but there could also be a coronavirus," said a source informed on the situation.
Relatives of several BSUIR employees have become victims of the coronavirus. Students also get sick a lot. But there is no information on deaths yet.
- The worst situation is at FITU [Faculty of Information Technology and Management]. The dean denies COVID, so the students were not even allowed to stay home for quarantine. In some groups, more than half were sick, and the rest came to classes because they were checked every day, says another source at the university.
Other faculties of the university were not allowed to go to remote learning either. The administration does not interfere in the situation, the sources say.
- When there was a sick person in the group, the administration did not let the group go to distance learning even then. Professors with covid symptoms go to work. But on the other hand, they introduced a useless (against the background of all this) mask regime, - one of our interlocutors laments.
In general, the scope of the pandemic in the university is difficult to assess by the interlocutors, but they argue that the situation is serious.
On the university website, you can also find condolences in connection with the death of Uladzimir Uradau, associate professor of the Department of Information and Communication Technologies. At the end of December, Lilia Hlukhava, associate professor of the Department of Information Technology Software, was gone. In both cases, the cause of death is not named.