Leanid Sudalenka Was Left in Custody and Transferred to a Pre-Trial Detention Center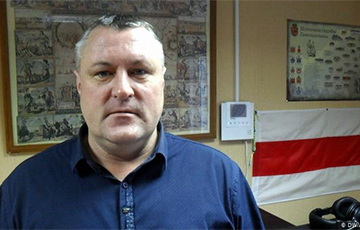 The human rights defender's assistant is at large.
72 hours after the arrest, human rights activist, laureate of the French Freedom-Equality-Brotherhood Prize and the Charter-97 Prize, Leanid Sudalenka, was not released. He was left in custody for another 10 days and transferred to a pre-trial detention center, according to Homelskaya Viasna.
Let us remind you that Leanid Sudalenka was detained on the morning of January 18 on the way to the office and taken to the IC. He is a suspect under Art. 342 (Financing of actions that grossly violate public order).
Two weeks before the arrest, Sudalenka's house and the Homel social and political center's office on 52 Paleskaya were searched. Equipment, white-red-white flags, as well as documents related to the activities of the human rights defender were seized.
Late in the evening of January 18, Sudalenka's assistant Maryja Tarasenka was also detained.
Three days later, she was released, reports HRC Viasna.
Human rights organizations recognized Sudalenka and Tarasenka as political prisoners and demanded their immediate release.