Prime Minister of Saxony: The European Union Must Resolutely Confront the Despot Lukashenka
2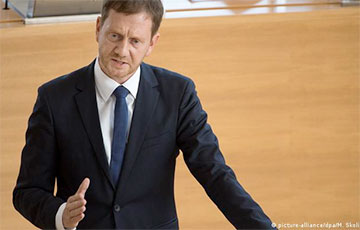 The migration crisis provoked by Minsk is being discussed in Germany.
Historian Alexander Fridman, who lives in Germany, writes in his Telegram channel that today the German government is discussing the migration crisis at its meeting:
- The Zeit newspaper reports that the keynote speaker on this topic will be the Minister of Internal Affairs Horst Seehofer (CSU), who is going to propose to introduce tough economic sanctions for all companies (and above all air carriers) that are involved in the "migration project" of the Belarusian authorities.
Meanwhile, the rhetoric of German politicians is getting tougher. The Prime Minister of Saxony Michael Kretschmer (CDU), who at one time proposed to solve the demographic problems of this federal land at the expense of migrants from Ukraine and Belarus, called Lukashenka in an interview with the ZDF channel a "despot" that the EU must resolutely resist.