Russian Political Scientist: Protest Potential Of Belarusians Is Huge
6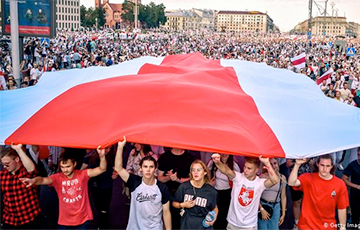 Lukashenka has done nothing about it for the last 15 months.
Russian political analyst Andrei Suzdaltsev commented on the leaking of a closed survey of the All-Russian Public Opinion Research Center in Belarus for the Russian Ministry of Foreign Affairs in his Telegram channel:
- The figure of 59% is of particular interest. That is exactly how many people, i.e. three out of five citizens of Belarus, insist on removing A. Lukashenka from power. This is a very tough reaction to Lukashenka's paranoid desire to keep the power in the republic.
Before our eyes, the enormous protest potential of the Belarusian people is literally floating out of the fog of tear gas, like a battleship. So the basis for a repeat of August 2020 is ready and Lukashenka has not done anything with it (failed to do so) for the last 15 months.