Belarusian Worker: The Moment Has Come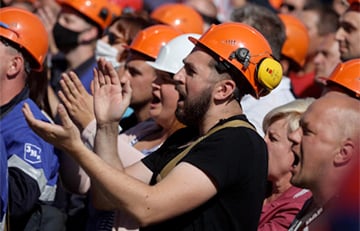 On November 1, everyone can become a hero.
The Charter97.org website publishes the worker's letter:
- It's done! The date of the strike has been announced. I learned about this when I returned from lunch, where discussions were going on in the smoking room who would do what. This was our chance to change the situation in our country. It is hard to put into words the joy of fervor in the eyes of my colleagues.
Lukashenka has no chance to withstand the onslaught of workers because we will just stay at home! There are no violations of the law, no open protest, and the will of the workers cannot be trampled upon. Of course, this is a huge chance for everyone to become a hero.
We have to do our shopping this week before everything we need is taken. We'll stay at home and wait until the rat king runs away, and the officials will beg us to go back to work. But we'll be the ones dictating the terms.
There will be a strike!