PACE President Made a Statement on the Situation in Belarus
6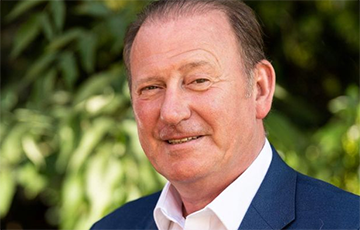 Rick Daemsis shocked by the regime's actions.
Rick Daems, President of the Parliamentary Assembly of the Council of Europe, "strongly condemned" the repression against civil society and human rights defenders in Belarus. According to the PACE press service, Daems called on the Belarusian authorities "to fully respect the rights to freedom of association, assembly, and expression, as well as all other human rights guaranteed by the International Covenant on Civil and Political Rights, to which Belarus is a party."
"In recent weeks, the situation with the observance of basic human rights in Belarus has become more and more troubling to me, as well as, in a broader context, to the Parliamentary Assembly of the Council of Europe," he said. "Long and completely unjustified prison sentences for two opposition leaders - Maryja Kalesnikava, winner of the PACE Prize named after Vaclav Havel this year, and Maksim Znak - shocked most people in Europe," BelaPAN reports.
Daems emphasized that the court sentences against Kalesnikava and Znak are "not the only example of political persecution in Belarus." "At least 30 human rights defenders, some of whom have collaborated with the Council of Europe, remain in pre-trial detention, some are subject to criminal prosecution or other forms of harassment. Some are in exile," he said.
According to Daems, he is particularly concerned that seven members of the human rights organization Viasna, which is documenting human rights violations committed by the Belarusian authorities after the presidential elections in August 2020, remain in custody.
"Among these seven people are three leaders of Viasna, including Ales Bialiatski, another winner of the Vaclav Havel Prize. They and many others are rightfully considered political prisoners," said Daems.
He also noted that, since July, non-governmental organizations have been liquidated in Belarus, including those that worked in the field of human rights protection, including the Belarusian Helsinki Committee, Legal Initiative, and Zveno.