New Border Assault: Migrants Stoned Polish Police Vehicles
2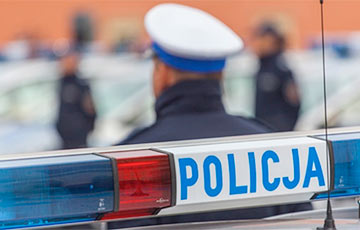 The night attack took place in the area of Wólka Terechowska.
Polish police officers were again attacked by migrants attempting to cross the border by force. Stones were thrown at several vehicles. New border assault took place near Wólka Terechowska
It was reported by the police of Podlasie.
In just a day, Polish border guards have prevented 80 attempts to enter Poland illegally from Belarus. In the area of Cheremkha, twenty migrants broke through the border by force.
Policjanci zostali zaatakowani podczas interwencji związanej z próbą siłowego przekroczenia granicy w rejonie Wólki Terechowskiej. W stronę naszych funkcjonariuszy rzucane były kamienie. Funkcjonariusze @PolskaPolicja nie odnieśli obrażeń, uszkodzonych zostało kilka samochodów. pic.twitter.com/TolySFbZpd

— podlaska Policja (@podlaskaPolicja) December 14, 2021
It should be recalled that on November 8, Lukashenka's regime arranged a large-scale provocation at the Polish border. Thousands of migrants under the control of Belarusian special services assaulted the Polish border. The Polish side reports up to 10 thousand illegal immigrants may take part in the next border assault.
On November 15, the Belarusian military drove the illegals under escort from their camp on the border with Poland to the Bruzgi Kuznica checkpoint.
On November 16, the migrants assaulted the Polish border.
After that, the migrants were accommodated in the Bruzgi logistics centre on the border. Polish intelligence reported Belarusian security forces turned the Bruzgi centre into a base for migrants to attack Poland.
On 26 November, Lukashenka visited the migrants' camp to encourage them to assault the Polish border again.
On 1 December, Belarusian special services shelled the Polish border town of Terespol. The shelling destroyed the lighting poles on the border with Belarus.