Blogger Maxim Katz: Democratic Change Inevitable
8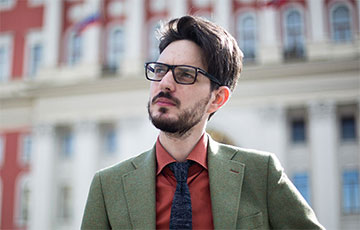 The crisis is not over for Lukashenka.
Russian social activist and popular blogger Maksim Katz has released a video about Lukashenka's latest actions. Lukashenka has recently given several interviews to foreign media. Although there have been no mass protests in Belarus for a year already, Katz believes Lukashenka's rhetoric proves the imminence of democratic changes, reports nn.by.
"Lukashenka's rhetoric of the recent time leaves an oppressive impression. Immediate lies, when there is no connection with what has been said before and after, a pure stretch of imagination of a man, who has the power resource in his hands, and who can inflict real damage. It is frightening.
It's one thing to see a rational source of violence in front of you and another thing to encounter such a character without brakes," says Maxim Katz. - On the other hand, it is good news. All Lukashenka's actions during the last year and a half indicate that the crisis is not over for him.
All the previous ones were over, the situation always stabilised. He has now to endlessly keep this balance, which allows him to extort some money from a neighbour to support his own rule. Such a strategy is finite by definition. This is no way to live. This is not governance, it is survival.
This permanent survival of the once most stable autocrat on the European territory of the former Soviet Union is the achievement of the last summer protests.
Note: there has been no street activity for a year. All the NGOs, human rights organisations and independent media have been crushed. And Lukashenka looks and behaves as if he is still having hundreds of thousands of people standing in front of his windows as if he is still running around with a machine gun.
Katz notes everyone understands that it should not be like this: when the power relies on violence. The "government in exile" headed by Tikhanovskaya runs a foreign policy. The world leaders are in dialogue with her. Her opinion is taken into account when making decisions on Belarus.
"And all this happens amid the absence of mass casualties," he continues. - With all the incredible pressure of power, no hardening, no hints of a civil war. This is an amazing example of civil resistance. There is no doubt it will cause a democratic change in Belarus in the near future."