Political Scientist: Both Security Officials and Lukashenka's Entourage Understand the Futility of Working with Him
2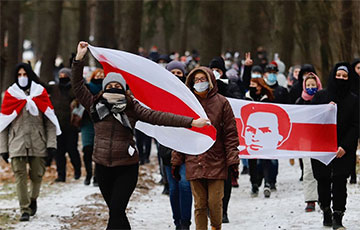 The Belarusians now need to push it to the end, the decisive time is coming.
Political scientist Dzmitry Balkunets told the Russian newspaper Novaya Gazeta about the political situation in Belarus:
- If a new wave of protests rises in society, the regime will be more vulnerable than in August. In August, it was a spontaneous uprising, which no one was preparing, and now this uprising will be prepared, especially, as far as I understand, both the security officials and Lukashenka's entourage understand the futility of working with him.
- How long do you think Lukashenka will hold out?
- It all depends on many factors.
To be honest, I thought it would collapse in the fall. But Russia then took certain measures.
I would not assume that something will collapse right now, but I suppose that now Lukashenka is extremely vulnerable. Any provocation can provoke another mass unrest in the country. This will shake the regime again. Lukashenka is very afraid of this.
Russia also wants him to leave, to leave by himself. But he is incapable of negotiation, and he will never do anything. Although it is clear that this is the end of an era for him. I do not think that Lukashenka will last until the end of his term.
- What is left for the Belarusians now?
- I am convinced that only the Belarusians themselves are capable of solving the problem.
The example of several European countries where strikes are taking place - railroad workers, aviators - shows that when they protest, all issues are instantly resolved.
Lukashenka believes that he managed to suppress the protests. But this is a delusion. I think the protests will intensify again in the spring of 2021. Perhaps the beginning will be March 25 - the Day of the formation of the Belarusian People's Republic. I think 2021 will be decisive for Belarus.
Now the Belarusians need to push it to the end.