Brest Human Rights Activist Uladzimir Vialichkin Left Belarus
1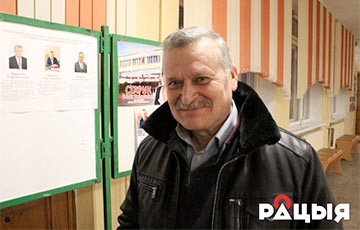 The human rights activist left the country after another search.
Brest human rights activist Uladzimir Vialichkin left Belarus, Radio Svoboda reports. It happened three days after another search. Even earlier, two of his volunteers went abroad.
Vialichkin says that the decision to emigrate was forced and difficult for him. He has been engaged in human rights activities since 1998. During this time, he was repeatedly pressured by the authorities.
- Today I am at a forced "distance," - says the human rights activist. - I also help all those with whom I was in contact before."
Uladzimir Vialichkin did not disclose his current place of residence. He is being quarantined. Vialichkin left his wife in Belarus.
- As soon as it becomes known what's with my case or it will be closed, I will immediately return, - continues the human rights activist. - I am not at the age to start a new life in a foreign land.