Unique Equipment For Cancer Patients Breaks Down Often In Belarus
2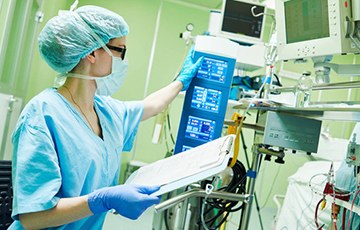 Entire regions are left without unique diagnostic equipment.
The Ministry of Health on its website officially reports on what equipment breakdowns occur in the department's system. It is worth noting that they happen often, and entiure regions remain without unique diagnostic equipment, the Belarus of the Brain Telegram channel writes.
Currently, CT scanners are broken in four hospitals, two of which have an oncological profile. For example, the Republican Scientific and Practical Center for Oncology and Medical Radiology named after N.N. Alexandrov. The MRI apparatus and the linear electron accelerator are also broken here. This means that cancer patients are less likely to undergo tomography, MRI and receive timely diagnosis.