Peskov 'Lifts Curtain' Over Secret Negotiations Of Putin, Lukashenka
21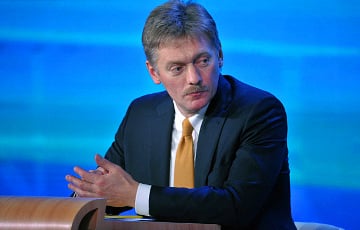 A Kremlin spokesman named his version of the topics covered.
The Russian side has lifted the curtain over the secret negotiations between Vladimir Putin and Aliaksandr Lukashenka, only a little, ria.ru reports.
As the press secretary of the President of the Russian Federation Dmitry Peskov said, there was a "working" talk "on topics related to economic interaction. Energy, other areas, but mainly trade and economic issues".
The Kremlin spokesman assures that during the meeting the parties allegedly "did not discuss the issue of the merger of the two states".
At the same time, Peskov noted, integration issues are constantly on the agenda.
He also said that the topic of the Russian military base in Belarus was allegedly "not raised" at the talks.
The Kremlin does not know about Lukashenka's "most fundamental decision".
The Kremlin is not aware of "one of the most fundamental" decisions made by Aliaksandr Lukashenka in a quarter of a century.
"I don't know about this, but, as you know, there have been no statements yet, so here, like everyone else, we don't know what the speech is about," Peskov told reporters, answering the question whether Lukashenka told Putin during their negotiations what he intended to declare.