"Let's Turn Our Focus Toward Freedom!"
2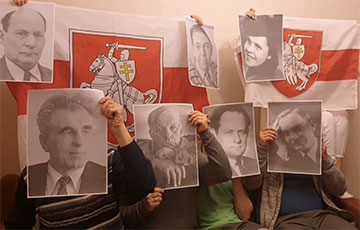 The Belarusians of St. Petersburg have come out for the 241st time in protest and solidarity.
For the 241st day, the Belarusians of St. Petersburg support their fellow countrymen, the Basta! telegram channel reported.
"We continue our new format - reading poems in the Belarusian language. Today we read for you a poem by Nil Hilevich "Will We Wake Up?" Friends, we have already woken up - let's not only dream about freedom, let's turn our focus to achieving it!" - the participants of the event declared.
We will win together! Long live Belarus!