Nobody Will Tell People About Them On TV Unless We Win
4
REAL BELARUS TELEGRAM CHANNEL
3.05.2021, 13:52

4,874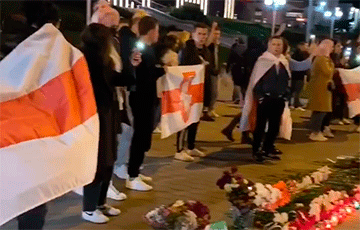 They have given the biggest sacrifice for the freedom of Belarus - their lives.
Aliaksandr Taraikouski, Aliaksandr Budnitski, Aliaksandr Vikhor, Hennadz Shutau, Mikita Kryutsou, Kanstantsin Shyshmakou, Artsiom Parukau, Stanislau Chur, Siarhei Radchenia, Dzianis Kuznetsou and Raman Bandarenka - these are the names of heroes which will not be written in history books unless we win.
When the regime is taking account of the "moral damage" to its armed hulks, one wants to shout: "Give back the lives of these peaceful Belarusians!"
No one will talk about them on TV unless we win.
They will not be remembered for generations unless we win.
Real Belarus Telegram-Channel