Minsk Residents Reminded Hitler's Fan About His Idol's Fate
3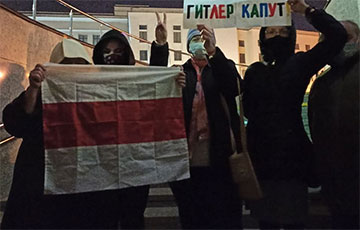 The demonstration took place in a lively place in the capital.
Last night Minsk residents held a rally at a busy point of the capital, near the metro station, to remind the well-known Hitler fan of the unenviable fate of his idol.
The photos were published by the Basta telegram-channel .