Belarusians Acquire Toughness of a Diamond
7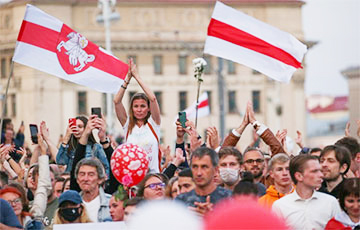 Last night, the Minsk partisans simply zeroed out the occupation regime.
DJs returned to the Square of Changes. Raman Bandarenka's case lives on. Even under conditions of total occupation, the telegram channel "Mensk razam!" writes.
Do you know how a diamond is made?
Coal in the rock under enormous pressure changes its structure, turns into a diamond. Then, it needs to be cut.
So are our people. Under the pressure of the regime, they acquire the toughness of a diamond. Their creativity and solidarity make this diamond sparkle with new facets.
The partisans of the Square of Changes live.
Long live Belarus!