Molotov Cocktail Thrown At Mahiliou Institute Of Militia
19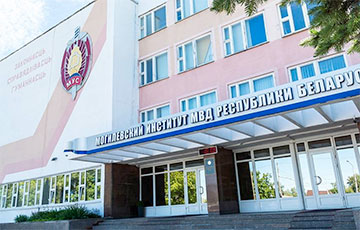 The incident occurred on the night of June 10.
On the night of June 10, an unknown person threw a Molotov cocktail at the entrance door of the Mahiliou Institute of Police, writes local website mogilev.online.
According to unofficial reports, employees of the institute extinguished the fire on their own.
So far, no one has been detained. The police department of Mahiliou Regional Executive Committee refused to comment.