Babruisk Partisans Offered Housing And Utility Services And Police "Game" Which They Cannot Refuse Playing
7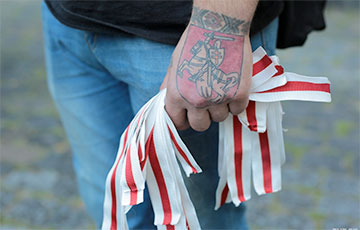 The patriots have given a new look to the town.
Partisans in Babruisk have decorated the town with white-red-white ribbons, the Charter 97% telegram channel reports.
"...The janitors and policemen! We offer you a game you can't refuse to play.
How many ribbons do you think are hidden in the city? How many can you cut?
Search faster. Otherwise the white-red-white ribbons... Well...
Will be seen by the people.
We'll even show you a couple of places.
But only because deep down, we understand our villainous awfulness - and we are very ashamed!
So much.
Very, very much," the partisans declared.