Financial Times: Belarusian Regime Turns Illegal Immigration into a Weapon
9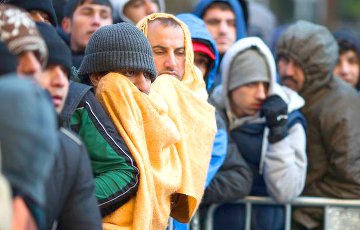 Lukashenka's manager may be behind the streams of illegal immigrants.
In an interview with the Financial Times, Lithuanian Foreign Minister Gabrielius Landsbergis confirmed the information that the Belarusian firm Tsentrkurort, owned by Lukashenka's Administrative Department, is delivering illegal immigrants from Iraq to Lithuania.
Landsbergis said Tsentrkurort uses Boeing 777s to deliver migrants. According to him, about 1,000 Iraqis and Syrians are currently in Minsk waiting to cross the border.
Belarus lures them with package deals that include flights from Baghdad or Istanbul, as well as travel to the Lithuanian border.